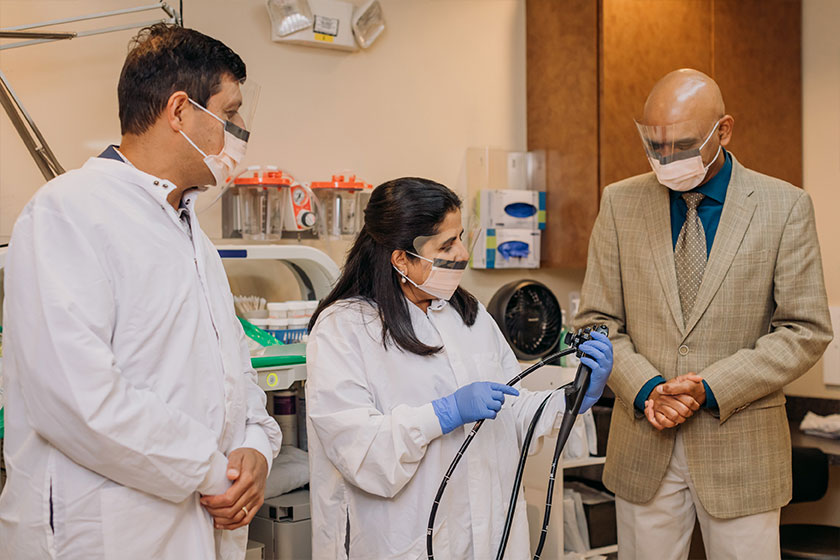 Director:
Dr. Mitch Mah'moud
Dr. Mah'moud trained at the famed Yale Liver Center under the renowned Drs. James Boyer and Roberto Groszmann.
Prior to 2000, he was an Assistant Professor of Medicine as well as the Director of
Advanced Fellowship in Hepatology and the Associate Program Director of the GI
Fellowship in the Division of Digestive Diseases at the University of South Carolina in
Columbia.
In addition, he is a Fellow of the American Association for the Study of Liver Diseases (AASLD).
He also serves on numerous leadership positions of the AASLD including the Maintenance of
Certification (MOC) and Educational Committees. He is also a member of several special
interest groups (SIG) of the Liver Society (AASLD) including Cholestatic Autoimmune Liver
Disease, Clinical Practice, NAFLD, and Portal hypertension.
He is a member of the Board of Advisors of the Chronic Liver Disease Foundation (CLDF).
Currently, he is the elected At-large member of the executive committee of the Liver and
Hepatobiliary Council of the AGA Institute. He is the Chair of the Liver Abstract subcommittee
for the American College of Gastroenterology and the Cholestatic Liver Diseases abstract
reviewer for the Digestive Diseases Week annual meetings.
He has ongoing clinical trials in liver diseases including PBC, NASH, and cirrhosis. He is a
frequent guest speaker or moderator on liver diseases at the national and international GI or
liver meetings.